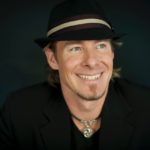 Summary & Ideas for Action
Erik Wahl is an internationally recognized artist, TED speaker, bestselling author, and a sought-after corporate speaker. Erik's on-stage painting and performance seamlessly becomes a visual metaphor to the core of his message: Encouraging organizations toward profitability through innovation and superior levels of performance. He discusses with Jim and Jan the thought leadership that differentiates him from Powerpoint presenters, and concludes with a vision for unity at work and in our communities.
Key Takeaways
[4:11] The psychology of performance depends on attention. Erik's audience has seen hundreds of presentations. To differentiate himself, Erik doesn't simply present, he prepares a real-time improv experience with lights, cameras, audio, painting, technology, and other techniques to engage the audience. He gives the audience actionable takeaways using the tools of live theater.
[5:25] Through unique channels Erik creates 'aha' moments and 'wow' experiences to show audiences how to implement leadership, teamwork, differentiation, innovation, and creativity a little differently.
[6:11] The ability to adapt is the most needed strength for leaders. No system will work in perpetuity. There will always need to be adaptation as circumstances change. Change is constant. Expand consciousness. Think differently. Master complexity at a higher level. Step back and see the landscape from a bigger picture view.
[8:03] Look at ways to elevate your value proposition and build authenticity into your relationships with employees and customers. Disrupt yourselves to differentiate from the competition. Erik's core pillars fall under the umbrella of thinking differently, the psychology of performance, and the ability to adapt.
[9:25] Erik discusses current thinking and 'Thinking 2.0.' Our trained thinking is pragmatic, logical, and practical. It represents standardization and Six Sigma. It is transactional rather than interactive. The problem is that we get stuck in systems that become out-of-date. To adapt to new circumstances we need think in new ways and find new rhythms. Understand the rules to reshape the rules.
[14:02] Science has necessary but finite and limited functions. EQ, art, and intuition are all now more important than ever.
[16:53] School has standardized children's thinking. It is important to learn to think but also to have a fluidity to come up with more than one right answer. The more operationally efficient we become, the more danger we have of losing potential and possibilities. We need an increased element of fluidity in our learning systems and business systems.
[21:02] As leaders, the ability to read people is incredibly valuable. Because of the business costs of failed decisions, leaders are often more comfortable with tried and true formulas rather than adaptation. Leaders walk a balance between strength and authenticity; analytics and emotional intelligence.
[23:44] Creativity requires rational systematic thought. Creatives need to learn more about the marketplace and how to add value to get market share.
[25:31] As an athlete, Erik learned mental toughness was to endure pain and hardship. Now he believes the highest level of mental toughness is the ability to control emotion in the face of uncertainty, danger, and fear, to be unflinchingly calm in the face of the most challenging situations, and to know when to move quickly.
[27:25] There is disruption, fear, anger, and social injustice in the world. We need to address these issues properly to unify. We need to know when to stand down. As a CEO, when you talk less and listen more, you demonstrate empathy and grace that is more helpful now than it was 30 years ago. Be tolerant of everyone's input for a better unified tomorrow. The more unity, the more people will sacrifice for the good.
[32:53] Combining multiple generations in the workplace involves meshing the ideals of meritocracy and hierarchy with authenticity and autonomy. CEOs need to know how the younger generation thinks, to get their attention and guide them in leadership strategies.
How to contact Eric: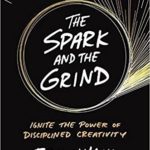 Quotable Quotes
"Create 'wow' experiences that show the message as much as tell it."
The more operationally efficient we become, we risk losing potential and possibilities.
Understand the rules to reshape the rules.
A leader must balance between confidence and humility and between analytics and creativity.
Creativity without discipline is like a river without banks.
Diversity in the workplace involves meshing the ideals of meritocracy and hierarchy with authenticity and autonomy
Bio
Erik Wahl is an internationally recognized artist, TED speaker, and No. 1 bestselling author. His breakthrough experience as an artist and entrepreneur has translated into making him one of the most sought-after corporate speakers on the circuit today.
On stage, Erik's keynote experience creates a dynamic multidimensional metaphor for how to systematically embrace innovation and risk. His message: disruption is the new normal and businesses must embrace creativity in a wholesale fashion or risk being left behind. Erik's presentation inspires organizations to be increasingly agile and outlines how to use disruption as a competitive advantage. Some companies will be disrupted; others will choose to be the disruptor. Choose wisely.
His new book, The Spark and the Grind, activates the essential components of translating ideas into action. His breakthrough thinking has earned praise from the likes of top influencers in both art and business. Erik's previous book, a bestseller called Unthink, was hailed by Forbes Magazine as the blueprint to actionable creativity, and by Fast Company Magazine as "provocative with a purpose."
The Warhol of Wall Street, the Renoir of ROI, the Picasso of Productivity, the Jobs of … well, Jobs. Erik discovered an alarming truth early in his career as a partner in a corporate firm — organizations that encouraged the mental discipline of creativity did better than those that did not put innovation as a priority mission. So he set out to challenge companies to change their way of thinking.
In the meantime, inspired by street art, he became an acclaimed graffiti artist — though he has since stopped selling his work for personal gain, and instead uses his art to raise money for charities. His keynote is where his passion for business growth and art converge into a fascinating performance.
Erik's list of clients includes AT&T, Disney, London School of Business, Microsoft, FedEx, Exxon Mobil, Ernst & Young, and XPrize.
Eric Wahl
These are the books mentioned in Eric's podcast.