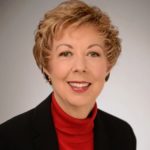 Summary & Ideas for Action
Susan Barton is the Founder and CEO of Bright Solutions for Dyslexia. Susan shares the story of her inspiration to start Bright Solutions for Dyslexia 25 years ago, when dyslexia was largely unknown, and information about it was hard to gather and share. She provides an overview of the effect of dyslexia on one's ability to learn, and how it is important to see it as a learning difference; not a learning disability. Listen in closely for important leadership lessons.
Key Takeaways
How do you start a movement when nobody is listening or recognizes that there is a problem?

How do you overcome bureaucracies that stifle innovation and are resistant to change?

Can you command the tremendous amounts of effort and stamina that are required to affect change?

Do you focus on strengths to build your confidence?

Do you know how to use education and communication to fight ignorance?

Are your forms of communication precise so that they're clearly understood – and acted upon?
[12:56] Susan eventually took a full-time position volunteering, leaving her good-paying computer career, because of her passion.
[17:23] Susan explains why dyslexia is not an invisible condition. You just have to be familiar with the traits.
[22:16] Susan addresses self-confidence in relation to learning. There are 14 key areas where children with dyslexia do better than others. Parents need to encourage these strengths. Confidence comes from being successful.
[23:58] In the business world, leaders should focus on strengths. StrengthsFinder, by Tom Rath is a good resource. Finding five good things to tell someone for every criticism is helpful for confidence. You build your understanding of yourself, and how you fit into society, when you are five to eight years old. If you are feeling left behind at those ages, it will affect your life, if someone doesn't help you work through it.
[26:32] Susan is an effective communicator. Her audience is dyslexic, and she treats everybody as though they have it. She gives the big picture first, gets their attention up front, gives lots of examples, and writes cleanly and clearly with simple language in short sentences. She spends a lot of time practicing, making the wording shorter and more direct, before she records a video or speaks publicly.
[35:33] Susan finds education to be the most effective tool to fight ignorance.
How to contact Susan:
Phone: (408) 559-3652 6 a.m. to 6 p.m. PT
Quotable Quotes
"I've done a lot of classroom observations, and I think teaching is an incredibly challenging and difficult profession."
"If you can't read, write, and spell, and you can't do math, good luck with anything else in school."
"Dyslexia has nothing to do with intelligence. You can be gifted IQ and have dyslexia; average IQ and have dyslexia; low IQ and have dyslexia."
"I still work 18 hours a day, seven days a week, all these years later, and there's nothing I'd rather be doing than helping parents help their kids."
"I've often told parents that dyslexia will either make you stronger or it'll kill you."
"Dyslexia is not just a reading, writing, spelling problem. It is a brain structural difference, a learning difference."
"They can become superstars, but they're going to have to be taught certain subjects differently, because of how their brain is wired."
"I love the term 'learning difference.' It is a learning difference. And it's not this rare condition. 20% of our population has dyslexia to some degree."
"The world wasn't changed by people who never struggled. … The world is changed by people who see things differently, who tackle problems differently."
Bio
Susan Barton is recognized internationally as an expert in the field of Dyslexia.
After working for many years in adult literacy and in a clinic for children with dyslexia, Susan founded Bright Solutions for Dyslexia in 1998 — an educational outreach firm whose sole purpose is to provide research-based information and advice to parents, teachers, reading and resource specialists, and other professionals.
In addition to teaching graduate-level courses in screening for dyslexia through the University of San Diego, creating several on-line courses, and hosting a very popular Facebook page, parents and teachers can watch many free videos about dyslexia on her website: www.BrightSolutions.US
She is also the developer of the Barton Reading & Spelling System, a widely used and respected Orton-Gillingham-based system. For more information, go to www.BartonReading.com.
In 2009, a plaque with Susan Barton's name was added to the International Dyslexia Association's Hall of Honor for her work and dedication in the field of dyslexia.
Susan Barton
These are the books mentioned in Susan's podcast.