A Death in Belmont (P.S.)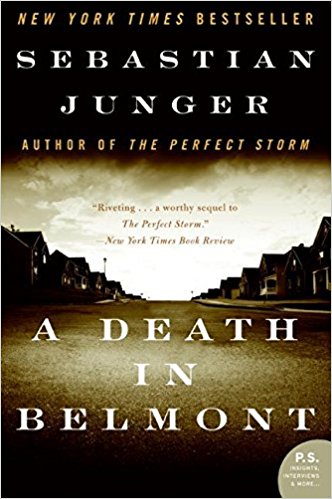 From the acclaimed author of A Perfect Storm comes a powerful chronicle of three lives that collide in the vortex of one of America's most controversial serial murder cases.
In the spring of 1963, the quiet suburb of Belmont, Massachusetts, is rocked by a shocking murder that fits the pattern of the infamous Boston Strangler, still at large. Hoping for a break in the case, the police arrest Roy Smith, a black ex-con whom the victim hired to clean her house. Smith is hastily convicted of the murder, but the Strangler's terror continues. And through it all, one man escapes the scrutiny of the police: a carpenter working at the time at the Belmont home of young Sebastian Junger and his parents—a man named Albert
Order Now!