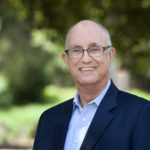 Jeffrey Pfeffer, prolific author, writer, and thought leader, joins The Leadership Podcast to discuss the current state of leadership. He discusses the criteria for measuring leadership effectiveness, and how we should reinforce caring behavior in our leaders. Jeffrey is the Thomas D. Dee II Professor of Organizational Behavior at the Graduate School of Business, Stanford University, and is the author or co-author of 15 books including Leadership B.S.: Fixing Workplaces and Careers One Truth at a Time, and his latest, Dying for a Paycheck: How Modern Management Harms Employee Health and Company Performance – And What We Can Do About It.
Key Takeaways
[2:41] The biggest challenge leaders face today is building human centered organizations that put people first, or at least somewhere prominently on the map.
[3:56] Jeffrey cites two things we need to do in leadership development. First, we must evaluate using the right measures. These include employee engagement, reducing turnover, improving job satisfaction, building organizations with sufficient numbers of people to take over leadership positions, and measuring whether senior executives believe that leadership development is making a difference. Second, we ought to have leaders with sufficient expertise, and not confuse entertainment with leadership.
[7:29] How do we build leaders that care about people? Measurement. Systematic measurement holds leaders accountable, tracks progress, and provides feedback on progress.
[8:50] Most senior executives in the U.S. believe their only responsibilities are to the shareholders instead of the community, their customers and employees. Actions speak louder than words, and Jeffrey feels there is a lot of cheap talk, which has lead to an extraordinary level of cynicism.
[12:20] Jeffrey believes that human sustainability and human health ought to get a higher priority. Workplace stress is one of the Top 5 causes of death.
[15:19] A healthy workplace is a combination of the system, the leaders and a personal responsibility.
[16:35] When a human shows up for work, they have entrusted their physical and psychological well being to the workplace. It is up to senior leadership to take that stewardship much more seriously.
[17:56] Building a healthy workplace positively impacts company profitability. Instead of stress reduction, Jeffrey would like to focus on stress prevention.
[22:06] We are social creatures, and are influenced heavily by our environment. If others around us are working 11 hour days, we feel it is our duty to do that as well.
[26:01] The most important part of leadership is the ability to "perform," and be consistently authentic to what the people need.
[29:09] First and foremost, to take care of your people, you must keep your position. Then, the next responsibility is to get stuff done.
[31:32] It is completely incorrect that the more hours we work, the higher the productivity. In fact, it's precisely the opposite. When you take a step back and challenge assumptions, you can save a lot of time and energy.
[41:11] Jeffrey tries to get prepare people for the realities of the world, and not be seduced by magical thinking or false claims.
How to contact Jeffrey:
Quotes
"We have confused leadership development with entertainment."
"Measurement is key."
"Leaders say we put our customers first, look at their actions. Leaders say we care about our employees, look at their actions."
"We have come to normalize the unacceptable."
"If people around you need confidence, and you don't feel confident – put on a show."
"The first responsibility of a leader is to keep their job. The second, is to get things done."
"Hours don't equate to output."
Other Mentions:
Jeffrey Pfeffer
These are the books referenced in Jeffrey's podcast