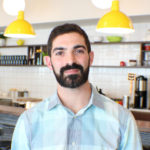 Aaron Levy is a Millennial Workplace Expert, and shares his observations and insights on millennial retention and satisfaction in the workplace. Aaron shares his journey into the science of human behavior, addresses the common misnomers of millennial stereotypes, and teaches us how to approach critical conversations across the generational divide.
Key Takeaways
[2:20] Aaron's an avid reader of both fiction and nonfiction, and enjoys the training and personal rewards involved with participating in triathlons.
[6:39] At an early age, Aaron was moved by the power of film's ability to change our perspective on life and the world around us.
[7:41] Aaron immersed himself in the science of human behavioral change. He studied and practiced what techniques work trigger change and how people can unlock their potential both in and out of the workplace.
[8:37] As Aaron looked around at his millennial aged peer group, he saw them jumping from job to job, even when on paper they "had it good", and their choices seemed to defy logic. He noticed a two headed problem: internal disengagement within the employees, and the workplace's lack of fostering satisfaction and stability for their hires.
[9:48] The biggest factor in driving engagement comes from the top. Leaders and managers must know how to motivate by listening.
[11:15] For someone to become a great leader, they must receive training consistently and be given the chance to repeat and tweak their education. Aaron suggests moving from a two day intensive training to a quarter day training four times a year and including more experiential rather than event based methods. This method fosters accountability, time to create new neural pathways, and the art of deliberate practice.
[16:27] The tactics of learning the art of managing and leaders are important for both those doing it in the company, and consultants on behalf of the managers.
[22:57] What do millenials most desire in the workplace? Usually it's a combination of feeling connected with their team, secure in the impact they are making and a vision of personal growth and development within their company.
[23:36] Aaron busts the myth that millennials are special snowflakes, that can't handle any feedback. Constructive feedback is crucial, and something millennials crave to help them feel valuable and connected.
[25:59] Aaron explains why there was no need to sugarcoat his article "Why Most Managers Suck." Managers fall short on listening, which he feels is the most important leadership habit one must develop, practicing, and exercise. We think at 3,000 words per minute, and listen at 450, making it an inherently difficult thing to do. For managers to change, they must understand that listening and responding from a connected place is an effective and powerful way to obtain their desired outcome.
[31:37] To grow and adapt at a higher level of listening and leadership in general, we must consciously and consistently be aware of our habitual patterns so we can adjust them.
[32:52] Aaron measures the effectiveness of leadership by his team's ability to perform at a peak level even when he is away.
[34:39] Curiosity and the ability to open up and admit they don't have the right answers is a theme that comes up with Aaron and previous episodes on vulnerability. When leaders establish ground rules within their team, it creates a platform for others to experience freedom and space to act authentically.
[40:00] The first step in living our live by chance instead of choice is digging deep to get clear on your "why", and what you would do if money and expectations did not exist.
[41:32] Aaron is committed to finding more of the balance between being and doing. For every 15 minute break in between meetings, there will be more time in nature, rest or even just doing a headstand.
How to contact Aaron:
Quotable Quotes
Why when we know better, do we not do better?
"Engage with intention, not tension."
"Authenticity is the first step to vulnerability."

"The biggest factor in driving engagement is the boss."

"Listening is the most important leadership habits we can adopt."

"There is an opportunity to be better at listening. We need to dedicate the time, effort and energy to develop those skills."

"If we are not building our replacements, we are not truly growing our people and company as leaders."

"A great leader isn't always right."

"The leader on who you are, is who you are in your heart."

"Most of us live our life by chance, not by choice."
Mentioned
Bio:
Aaron is the Founder & CEO of Raise The Bar, a firm focused on helping companies retain their millennial talent. Aaron's on a mission to transform the manager role by empowering managers with the tools & skills to be better leaders of people.
Aaron Levy
These are the books referenced n Aaron's podcast.