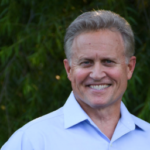 Summary & Ideas for Action
Tim Cole, Founder, author of The Compass Solution, talks about his 37-year career in one company as a pharmaceutical executive, and he's sharing what he wish he had known early in his career!
Key Takeaways
[2:33] Tim worked at one company for 37 years. His book comes from his experiences through many corporate changes. He wrote the book as a compass and map to help people stay on track.
Tim's career compass has four cardinal points. As he developed and followed these points along his journey, his career ascended.
[8:05] Tim wrote his book for Millennials trying to find traction in their careers. As the book evolved, it became more focused on the majority of the workforce who are disenfranchised. He also addresses CEOs, on creating a culture where people want to be. In his book, Tim covers transformative leadership and transactional management and the difference between.
[12:22] Transformative leaders create enduring impact that motivates, years later. Tim learned on the Crucible that adversity and discomfort can be wonderful, that depending on the team is everything, and that debriefing each day is powerful.
[17:59] The larger the organization, the more there are delays in quality decision-making. Create a culture where you think like a small company. This happens when leaders embody two traits: first, they are responsive to market change, and second, they foster a culture that status quo is not good enough.
[20:12] Influence does not come with a title, but by how you conduct yourself and treat others. Great companies focus on people and culture. When people want to be there, everything becomes easier.
[29:21] Tim identifies five timeless leadership principles: having credibility, caring, being trustworthy, being committed to a vision of excellence, and helping to make people better. These are supported by asking the right questions to find what is important to the ones they lead.
[37:00] Tim started his career working longer and harder than others, but learned later in his career to network, and build relationships. Tim's loyalty was earned by leaders and people around him who had values and philosophies that Tim believed, that carried him through the hard times.
How to contact Tim:
Tweet-ables
Let your legacy be as a compass and a map to those who follow you.
You either lead through your career, or you survive your career.
Transactional managers direct your hands and your feet. Transformational leaders affect your heart and your head.
Is your team committed, or compliant?
The after action review is a powerful tool.
The Most Important Career Decision May Be How You Invest Your Time
Great questions evoke authentic answers.
Bio
Tim Cole is the Founder and Chief Executive Officer of The Compass Alliance. His experience is exceptionally broad – across sales, marketing, human resources, training, market access, and leadership development. He has enjoyed a number of senior level positions in the pharmaceutical industry – literally managing billions of dollars in portfolio and thousands of employees over the course of his career. He played an instrumental role in the growth of a small Midwestern firm into one of the largest healthcare companies in the world.

Along the way he's been intimately involved in sourcing and developing talent and his mentorship of scores of individuals who have gone on to assume senior level roles with other companies has earned him industry wide accolades. He's helped launched 20 new brands to the market and played key roles in 6 legitimate blockbusters. He is a multiple winner of Excellence in Leadership Awards and is regarded as one of the most highly respected veterans in the healthcare arena. He is the architect of Strategic Performance Planning, has contributed to multiple books on leadership and the future of healthcare, and is himself, a published author.

But much of his journey transcends the roles assigned. He counts among his most significant accomplishments – the ability to survive and thrive in the face of over two dozen restructures and five mergers and acquisitions, becoming – over time – one of the few industry veterans to successfully weather the waves of downsizings that swept the pharmaceutical world. The experiences and the insights gained inform the book The Compass Solution.
Tim is married to his high school sweetheart Nancy and they are the proud parents of two sons, and one grandson.
Tim Cole

These are the books mentioned in Tim's podcast.