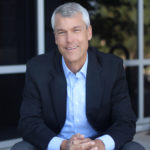 Craig Ross has a passion for finding new and effective ways a team can work together so everyone is rewarded with accomplishment and a sense of success. As the CEO of Verus Global, he speaks with Jim and Jan about the processes and tools that leaders lack most, and how to establish a shared reality within the culture of an organization.
Key Takeaways
[4:07] One of the biggest challenges that leaders lack today is the inability to line up all on the same reality due to emotions overruling rational thinking. Too many teams function from different realities, which create an inner misalignment.
[9:59] Craig presents the idea of an energy map as a way to align on a shared reality through emotionally expressing the problems then focusing on the solutions.
[13:47] The dirty fish tank model represents training a leader and then putting them back in a dirty and dysfunctional system. We must clean the tank, aka the system, first so they are swimming in a tank of success and safety. We should develop leaders, but it should be in the context of their teams.
[16:23] Craig acknowledges that we are moving into a new era, where the current human disconnection is calling us to become more connected with who we are and what we want out of life.
[21:44] From his rich experience of interviewing leaders to see what did work for them, Craig and his co-authors broke what made an exceptional team into three succinct steps:
Leaders or a team member can ask the team about a time they have had where they experienced success.
Declare from the beginning what is expected from the team's actions and deliverables from the beginning, and
figuring out how to do it.
[29:08] A lot of teams are doing big things in terms of delivering numbers, but at the end of the day still not feeling like winners. Craig says that for the most part teams fail due to not leveraging the time and resources they are given.
How to contact Craig:
How to contact Verus Global:
Quotable Quotes
Leadership matters, but teams deliver.
Be more authentic to who we are as people.
Trust your instincts and be real.
Move from Normal to Natural
Bio
Craig Ross is CEO of Verus Global, a four-time author, and sought-after speaker, facilitator and coach for his expertise in leadership and team development. For 20 years he has partnered with C-suite executives, leaders and teams within Fortune 500 companies around the world, equipping them with the tools and process needed to make an immediate and meaningful business impact. He has co-authored four books including Stomp the Elephant in the Office, Degrees of Strength, One Team, and Do Big Things, and his work has been featured in Forbes, Smart Brief, Inc, and Entrepreneur.
Craig Ross
These are the books mentioned in Craig's podcast