Arousing the Buy Curious: Real Estate Pillow Talk for Patrons and Professionals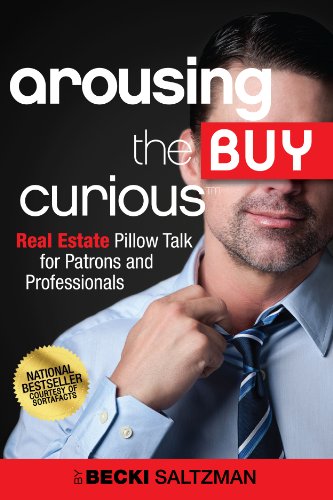 This entertaining and instructional romp will ignite incredible real estate results...and it is not rated PG-13.
For Buy Curious Professionals: This book contains the best techniques in all the land for providing top real estate representation to your clients and lining your pockets accordingly. Sexy mind-science is here along with the hilarious and instructive stories that we have all been waiting for.
Order Now!