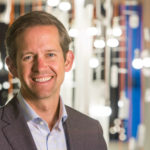 Todd Connor – Adaptability is a critical competency for small business owners
Todd Connor of Bunker Labs joins Jan and Jim in a lighthearted and educational conversation about the leadership qualities that turn veterans into entrepreneurs. Military men and women are required to perform at the highest level in demanding dynamic, complex, and uncertain environments. They are often given ambiguous missions and must rely on their training and foresight to know what must be done today, as well as tomorrow. This is the same for small business owners. When starting a small business there is no framework for guaranteed success – a leader must execute and then adapt to the outcome. Todd also shares which great leaders he has learned from and what attributes he feels make them great leaders.
Key Takeaways
[4:47] Todd always wanted to connect with people who were different from him and to give back to the veteran community so he created Bunker Labs.
[10:51] Becoming an entrepreneur is about executing, team building and knowing what to do today while looking towards the future.
[12:41] Bunker Labs gives veterans leadership challenges and helps develop an adaptive mindset.
[14:52] Todd shares his thoughts on leaders with big personalities.
[19:32] What are the common attributes of entrepreneurs at Bunker Labs who find success?
[23:14] What does Todd know now that he wished he had known when he started Bunker Labs?
[28:31] Giving people opportunities to demonstrate success in small ways because that becomes a predictor of the outcome of bigger successes.
Connect with Todd here:
Bunker in a Box – http://bunkerinabox.org
Bunker Labs – Twitter – @TheBunkerLabs
Quotable Quotes:
"Veterans are ambitious people. They join the military when they are 18 because they want to be challenged."
"The basic fundamentals of working hard are focus, adaptability and finding the right solution for the client."
"If you want to get noticed start doing something people can not afford to ignore."
Biography:
Todd is the CEO and Founder of Bunker Labs, a national entrepreneurship organization dedicated to helping military veterans start and grow businesses. Announced in June 2014 at 1871, Chicago's Tech Entrepreneurship Hub, Bunker Labs has grown to locations in several other cities through a chapter affiliate model, with further expansion plans underway.
Todd Connor is a former management consultant, U.S. Navy veteran, and has held many leadership roles in the public and private sector. He is a two-time entrepreneur and the founder of Flank 5 Academy. Todd holds a BA from Northwestern University, an MBA from the University of Chicago, previously served as a Senior Administrator at Chicago Public Schools, and is the author of two books on leadership and personal strategy. He is a Commissioner of the Cook County Commission on Human Rights, was honored as a 2015 Crain Chicago Business 40 Under 40, winner of the Chicago Inno 50 on Fire award, and is a 2016 Presidential Leadership Scholar.
Todd Connor
These are the books mentioned in our podcast with Todd.