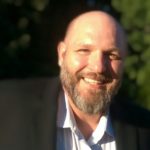 Shawn Trisler – Charting a Course to Weather Any Storm
Co-hosts Jan Rutherford and Jim Vaselopulos interview Shawn Trisler, Senior Principal Operations Analyst at General Dynamics Information Technologies. Shawn retired from the Navy after 27 years, and was commissioned as an Operations Limited Duty Officer. Shawn now works on ballistic air and missile defense, keeping our Navy safe. In this engaging and fun conversation, Shawn and Jan share jabs on "Army versus Navy," and reminisces with Jim on stories of his growth from Enlisted Sailor to Navy Mustang. Shawn speaks about his service, cherished traditions, earning trust, and principles of leadership and success.
Listen in to learn what it takes to rise to the top in any worthwhile endeavor in life.
Key Takeaways
[5:25] Shawn shares his journey to becoming a Navy Mustang, a tradition with a proud heritage.
[9:15] Shawn recalls that 30 years ago in the wardroom, 45 out of 50 officers were Academy graduates. Today, the majority have an enlisted background.
[13:34] Mustang leadership brings to a company the ability to communicate across multiple levels of staff and leadership, technical knowledge, empathy with team employees, understanding of the goal, and buy-in.
[24:35] Shawn suggests leaders should know the value of employees and their capabilities, and should hold them to the same standard as themselves.
[26:03] Jim mentions the book Extreme Ownership, which explains the importance of managing up the chain of command as well as managing down.
[28:06] You have to be able to serve all types of bosses. If you disagree with them, when the time is right, approach them with honest valid concerns and insight for a better way.
[31:35] Jim encourages all leaders to check out ProjectRelo.org for information on a program teaming skilled veterans with businesses.
[36:29] A fight in a bar carries consequences on the ship, but pledging to do better, and living up to the pledge, also carries weight.
[38:40] Mentors leave a lasting impression on you for the rest of your life.
How to Contact Shawn:
Quotable Quotes
"Some of the finest Naval Officers I have ever worked for are Academy line officers."
"I come in at the entry level, the way it started for me…I learn everything that I possibly can about that job to build a foundation, with my eyes on the big chair — the chair at the board table."
"I would tell the veteran not to be afraid or intimidated. There are organizations and groups that are there, looking for them."
"Shipmate, you like to punch officers? Why don't you take a swing at me?"
Bio
Shawn Trisler joined the Navy as an Enlisted Sailor, and applied himself to rise to the top by doing his best at all times. Shawn was field commissioned as an Operations Limited Duty Officer after a commendation for outstanding performance. Shawn has a rare Tactical Action Officer qualification. He retired from the Navy after 27 years of active service. Shawn now works on ballistic air and missile defense at General Dynamics, keeping our Navy safe. In addition to his work at General Dynamics, he participates in missions for Project RELO, helping veterans find placement with fitting corporations.
Shawn Trisler
These are the books mentioned in Shawn's podcast.