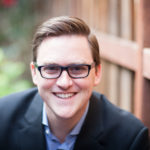 Greg McKeown, author of the New York Times Bestseller "Essentialism: The Disciplined Pursuit of Less" and founder of McKeown Inc, joins Jim and Jan on a discussion on essentialism, priorities, and the belief that doing less is actually doing more. Greg explains what essentialism is, how we can open up the conversation in our own lives and find out what our priorities should be as a daily discipline to gain clarity. He speaks of his experiences in helping leaders and executives get clarity so their organization operates with intent rather than reacting to matters deemed as urgent from outside forces.
Key Takeaways
[2:58] The essential priority for Greg is tuning in to his internal clarity. Our clarity is often drowned out in societal demands, the need to feel as though we are doing more, and appearances we try to keep up on social media.
[7:48] Most people know intellectually that they don't need to be doing what they are, but emotionally it doesn't feel true. The decision for Greg to move towards what he does want to do and let go of he doesn't, let him to the process of discovering the four stage pattern of essentialism.
[9:01] The four stage pattern that Greg discovered when working in Silicon Valley in organizations and individuals: Clarity, Success, Options and Chaos.
[11:38] Planning isn't something to be crammed in, it's the essential work. The essentialist believes only a few things matter, and it changes the course of your life completely on what you pursue and how you spend your time.
[14:45] Practices such as meditation, praying, journaling and getting enough rest are helpful to increase space to identify what is actually essential.
[20:02] Greg encourages people to make decisions less based upon if something is good, rather if it's one of the most important things. Anything below 90% essential should at least be questioned.
[23:02] Two examples of non essential things Greg traded that made a profound impact on his life – trading out Facebook scrolling for calling his grandfather, and cutting out sugar.
[31:29] The first step towards essentialism is to have the conversation and identifying that there are non essential practices at play. Next is the work towards cutting out what is non essential and shifting towards a mindset that supports the practices and choices that go along with essentialism.
[36:30] Greg talks about the paradox of success on a societal level, and what it takes to maintain the social complexity in our time now.
[40:12] Greg shares a tangible daily practice on how we can get to the very first 6 meaningful items and cross off the other obligations go.
[50:57] The things that matter most that are important and essential are hardly ever urgent.
How to contact Greg:
Quotable Quotes
For me, it's about clarity. To be able to hear, recognize and obey that voice of clarity that's often drowned out.
The right answer is often to not to do something.
Strategy is what you say no to.
The most essential work is to protect our ability to discern what is essential.
The essentialist believes almost everything is non essential, and only a few things really matter.
Ask yourself, "what should I stop doing?"
Clarity equals success
If you are lost and admit you are lost, the intent changes.
That top and most important item rarely gets done at all.
For how long will this matter?
Bio
Originally from London, England, Greg McKeown is the author of the New York Times bestseller, "Essentialism: The Disciplined Pursuit of Less" and the founder of McKeown, Inc, a company with a mission to teach Essentialism to millions of people around the world. Their clients include Adobe, Apple, Airbnb, Cisco, Google, Facebook, Pixar, Salesforce.com, Symantec, Twitter, VMware and Yahoo!.
McKeown is an accomplished public speaker and has spoken to hundreds of audiences around the world including in Australia, Bulgaria, Canada, China, England, Holland, India, Ireland, Italy, Japan, Norway, Singapore, South Africa and the United States.
Highlights include speaking at SXSW, interviewing Al Gore at the Annual Conference of the World Economic Forum in Davos Switzerland and receiving a personal invitation from Haakon, Crown Prince of Norway, to speak to his Annual Innovation Conference.
His writing has appeared or been covered by Fast Company, Fortune, HuffPost, Politico, and Inc. Magazine and Harvard Business Review. He has also been interviewed on numerous television and radio shows including NPR and NBC.
In 2012 he was named a Young Global Leader by the World Economic Forum. Originally from London, England, McKeown now lives in Silicon Valley with his wife and their four children. He graduated with an MBA from Stanford University.
Greg McKeown
These are the books mentioned in Greg's podcast.