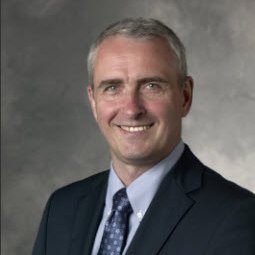 Eric Kish is a Turnaround CEO with over 20 years of experience at transforming organizations in various forms of distress. A Stanford Business School graduate, he has scaled organizations from millions to billions, and is the author of Everyday Turnaround, The Art and Science of Daily Business Transformations.
Eric discusses the global experiences that have provided him a winning edge in leadership, and what makes the turn around skill set difficult to acquire. He also discusses why the "sacred cow" must be sacrificed, and why it's dangerous to have irreplaceable people.
Key Takeaways
[2:38] Eric grew up in Romania and the Soviet Union during Communist times. At age 18, he joined the Israeli Defense Forces. He speaks 6 languages fluently: Russian, Romanian, French, English, German and Hebrew.
[4:58] His international experiences allowed him to see the basic human principles across cultures that made some organizations thrive, and others left with a lack of leadership.
[7:28] People tend to leave their comfort zone when the company is in trouble, or when they try to scale too fast.
[9:35] Good leaders find multipliers to carry on and demonstrate the core values of the company. They create other leaders, and then trust them to make the right decisions when on the front lines and faced with a decision.
[13:08] When Eric is called in for a turnaround, he typically finds himself with the second line of executives. Most often the people in the company have the knowledge already, they just need someone to calmly assess the situation, plan and create a system of multiplication.
[14:38] The secret to consulting is that you don't need to be an expert in the exact field, you just need to be highly skilled at listening, assessing the situation and having the clarity and vision to move forward with a successful plan. At a turnaround, the company already knows they need a fix, and they are looking for a leader to create a safety net.
[15:01] During the "firing period" of the first 30 days, Eric usually fires 5% of the people. The most important of these is the sacred cow, who is deemed irreplaceable. Sacred cows are people who aren't working to create other leaders, and not sharing the information they know that can help others.
[17:39] Good leaders are information managers, providing the correct guidance in a manner that is well timed, accurate and easy to absorb. Eric compares leaders to a GPS, as they have the tools to help keep people focused and on track.
[20:48] Eric can get a feel for how a business operates just by asking them how business has been. An executive that answers "business is good" with exact measureable reasons why shows that they use hard and measurable data to develop leadership language.
[24:17] Eric explains why it's dangerous to have irreplaceable employees. They are not multipliers, and once they are gone, people are surprised at how easily things get better.
[30:03] The leader is the coach, and they must have the discipline to know when their are playing or coaching, and the ability to create frontline leaders that will play hard for the team when they are absent.
[36:27] A sign of a great coach or leader is how things go when they aren't around.
[38:11] The three agreements that Eric said we must know in order to keep leaders and teams aligned:
Why do customers buy from us versus the competition?
What are the specific things we must do to deliver on the value proposition?
What are the unique capabilities that enable the company to deliver on the value proposition?
[39:06] People will not follow your opinions, they will follow your example.
[42:07] Leaders build a culture of trust. When members of the team know they have a safety net, they feel more able to ask for forgiveness rather than for permission.
[47:08] Eric says that the Israeli Air Force became one of the best air forces in the world despite the lack of technology because they were able to run a retrospective on their missions. They helped them learn from their mistakes and know what to do the next time around when faced with a similar situation.
[50:16] Eric's challenge: Observe how often you are being a coach or a player.

How to Contact Eric:
Quotes
"If you work beyond 8 hours, I don't think you are effective or efficient"
"It's never as bad as it looks."
"If I don't fire the sacred cow, no one will believe me."
"The discipline of applying principles is the difference between failure and success."
"A good coach provides a safety net to make mistakes and grow as decision makers."
"Good leaders have the discipline to know when they are coaching, and when they are playing."
Other References
Eric Kish
These are the books mentioned in Eric's podcast.