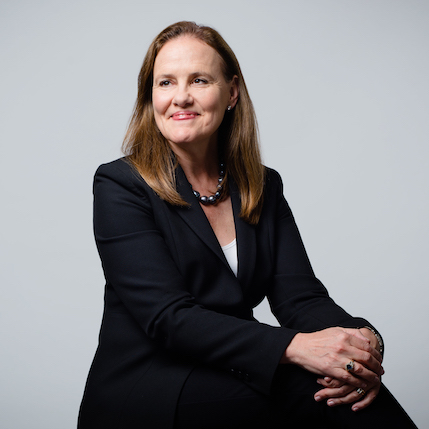 Michèle Flournoy is the former Under Secretary of Defense for Policy, the seventh-ranking official in the U.S. Department of Defense, and in that role served as a principal advisor to U.S. Secretaries of Defense Robert Gates and Leon Panetta from February 2009 to February 2012. Shew is currently the Co-Founder and Managing Partner of WestExec Advisors. On the show, Michèle discusses speaking truth to power, the importance of service in leadership, and what's currently at stake right now. She shares her experience of co-leading President Obama's transition team at the Defense Department. She also discusses her experience as the principal advisor to the Secretary of Defense in the formulation of national security and defense policy, the role think-tanks play, and guidance for the next generation of leaders.
Key Takeaways
[5:35] Great leaders know they don't know it all. They listen to people around them for other ideas and ways to make things better.
[7:40] Some of the most rocky transitions in office have been between Presidents of the same party. Michèle discusses the respectful and thoughtful manner in which President Obama's team transitioned, and how it set the tone for the whole environment.
[9:46] Often times in a bureaucracy what holds us back is a perverse incentive structure, risk aversion, and resistance to change or innovation. Michèle found when she focused on a Human Capital strategy that invests in people, it translated into incredible improvements in performance.
[12:17] Leaders must be able to identify where the zero defects approach is needed, and where we can experiment and afford risk.
[16:29] Though progress has been made, Michèle would like to see Defense and National Security represent the statistics of America in terms of gender and ethnic representation.
[18:36] The Think Tank world is an important place for leaders to be developed and trained, and also for those who need a space to reflect and create new ideas before they go back to public service.
[21:00] Michèle was asked by Former Defense Secretary James Mattis to be his Deputy Secretary of Defense. She turned it down because she was concerned she was not aligned with the current administration.
[23:51] When making big decisions, stay grounded in your principals and values.
[26:02] Michèle shares an example regarding the Bin Laden raid of speaking truth to power, and that it is a sign of intelligence to be able to change your mind after careful consideration.
[31:45] Michèle would love for there to be an expectation of service in any form for the younger generation. It is up to senior leaders to create more avenues and an expectation of service.
[33:07] Service is a bond of commonality that we should be nurturing in the country.
[38:28] Each of us has an opportunity to move forward and create positive journeys if we are willing to do the hard work.
How to Contact Michèle
Quotable Quotes
"Listening is the highest form of respect."
"Did I have to work extra hard to make sure that women had opportunities to mid management and senior levels? Yes."
"Being grounded in your values and having certain principles that guide you is very important."
"It's imperative a leader hears dissent and a different point of view."
"What's at stake is who we are as a country."
Additional References:
Michèle Flournoy
These are the books mentioned in Michèle's podcast.