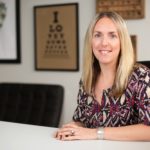 Tanya Staples is the VP of Product for Learning Content at Linkedin Learning, and shares what the workforce of the future may look like, the importance of creating a common knowledge base, and best practices for developing a culture of collaborative learning.
Key Takeaways
[5:01] Tanya witnessed one of her mentors saying the term "ship it" as a way to empower people and motivate them to make their ideas a reality.
[6:16] At LinkedIn Learning there is both a sense of urgency and a need for adhering to high quality and excellent standards. Tanya and her team know that it is imperative for everyone to be aligned with the mission, and know what needs to get done at what time.
[8:23] Tanya has seen education shift from less about teaching life skills to more about creating a common knowledge base. It is a place people go to learn how to learn, and the leader is there to help guide them into discovering how to take their passions to the next level.
[14:53] LinkedIn Learning created the series In The Studio to capture thoughts and ideas from a range of interesting topics and a little of the behind-the-scenes magic. One thing she learned was the answers were way more authentic when the questions were a surprise to the guest.
[21:14] Great leaders really listen to the conversation and ask questions instead of going right for the solution.
[23:28] The LinkedIn Learning Q&A platform helps employees who like to mix it up by learning independently and as part of a team.
[26:06] We shouldn't compromise information, but we can benefit by making it concise and digestible.
[30:03] People like self directed learning because it gives them safe place to learn. This can also free up some time and energy so that in person meetings are more meaningful.
[36:56] Two of the ways we can encourage self directed learning for the next generation:
Ignite passion in students earlier so they have a sense of direction towards what it is they want.
Give kids work experience at an earlier age.
[44:04] LinkedIn Learning keeps course content updated and helps people acquire what it is they need to get hired and stay on top of their industry.
[45:48] Tanya's challenge: get clear on your vision. When we are super clear on what it is we want, that's the way others can help us get there.
How to Contact Tanya
Quotable Quotes
"We have to get stuff done, let's do it in a way that empowers people."
"You have to be learning something new every day if you want to thrive at your job."
"I've had to learn to make sure I'm asking enough questions."
"It's all about knowing what you want. It's okay to not know how to get there."
"You are the CEO of your life."
"You have to have a point of view."
Additional Links: