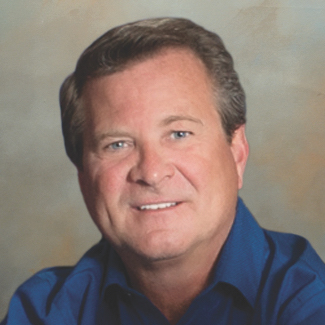 Paul Darley is the Chairman, President, and CEO of W.S. Darley & Co. Under his leadership, sales have grown over 2,000%. Paul's firm was founded in 1908, and he is the third generation in his family to run the business. Paul highlights the important principles needed to sustain a multi-generational business, leadership lessons he's learned, and how to empower employees with family in play.
Key Takeaways
[3:15] Paul shares how his grandfather built the flagship family business.
[7:10] Paul took over the family business in 1997 and now has six children (fourth-generation) actively involved in the business.
[8:30] Paul understood he could not fill his father's shoes, a man who had been in the business for over 50 years, but he had to develop his own leadership style as his father transitioned out of the business.
[10:15] The third generation is generally known as the cursed generation, and often businesses fail during this period. However, Paul prevailed and managed to grow it by 2,000%.
[13:10] Paul regularly engages the younger members of the family.
[14:00] Despite it being a family-run business, Paul makes sure everyone within the company has a fair chance to advance in their careers.
[18:15] When you want to keep a legacy business alive, you have to think bigger, and adapt to the changing times.
[18:50] Innovation is one of the company's core values.
[21:15] Paul has a military veteran program in place at his company and explains how they actively seek out diversity.
[27:50] Paul highlights the importance of giving feedback to his staff.
[30:25] It's important to showcase to every employee that you can 'skip' the chain of command and talk to Paul and his executive leadership. This is something veterans aren't always used to.
[38:40] Good salespeople have a high level of emotional intelligence.
[40:30] When Paul studied successful CEOs, he observed that a large number of them had a solid family home life. They put others first.
[41:40] Early in Paul's journey, he did not have balance as a leader. Over time, he's learned to prioritize business and family on even ground. It takes time to get it down right.
[43:40] Listener challenge: When you get home from work, take 90 seconds to be fully present with your family first before moving on to tasks.
---
The Leadership Podcast is sponsored by W.S. Darley & Company.
Founded in 1908, Darley remains a family owned and operated business, providing the highest quality equipment solutions to our country's warfighters and firefighters.
Learn more at darley.com and darleydefense.com
---
Quotable Quotes
"Complacency is the enemy. We, as a business, take nothing for granted."
Click To Tweet
"I try to earn everybody's respect, try to listen and learn from anybody I can."
Click To Tweet
"As part of our third generation family, there's a sense of obligation to the family, obligation to all of our employees and shareholders, and collectively we got through it."
Click To Tweet
"If you are treating family members differently or special, it's one of the easiest ways to have good people leave an organization."
Click To Tweet
"We never say, 'Here's what you should do.' The whole purpose is to talk things out and let that person come to their own conclusion on the best direction to take."
Click To Tweet
"People who came up from sales vs. operations or accounting, etc., were actually more profitable than CEOs without selling backgrounds."
Click To Tweet
Resources Mentioned
Paul Darley
These are the books mentioned in our discussion with Paul.