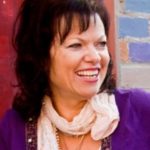 The Fix is to Embrace Your Own Power
Co-hosts Jan Rutherford and Jim Vaselopulos interview Liz Ryan – the CEO and founder of Human Workplace. According to Liz, the mistrust of employees is baked into organizations. Liz says, "It's toxic, it's sick, and it's bad for profitability, for shareholders, for employee health, and the planet." Liz advocates that leaders need to "be human," and to make every workplace a human workplace. Trust your people. Liz considers infrastructure, control mechanisms, and performance appraisals, to be disgusting. She says It's a bad message: "You are not a fully fledged, adult, independent, creative, vibrant, amazing person, when you're at work."
Listen in to learn more about humanizing our workplaces.
Key
Takeaways
[1:51] Liz waited tables while in school. She dropped out, moved to Chicago, and found she was too young to wait tables in Illinois. She became an office worker, and later moved into HR, with no experience. HR workshops and seminars taught her the laws, but she felt that HR practices did not create a great working environment, or take really good care of employees and applicants.
[3:38] In her first HR job, Liz's efforts to improve the workplace and hire great people accompanied a growth in annual sales from $1 million to $200 million. Her second HR job was with a tech startup. While she was there, the company grew from $15 million in annual sales, into a $3 billion company.
[6:21] Liz objects to the theory of HR's and leaders' roles being to guard against bad things that could potentially happen, rather than to hire people who are unlikely to do bad things. The mistrust of employees is baked into organizations. It's toxic, it's sick, and it's bad for profitability, for shareholders, for employee health, and the planet. Liz calls this entrenched system Godzilla.
[9:54] Be human. Make every workplace a human workplace. Trust your people. Liz considers infrastructure, control mechanisms, and performance appraisals, to be disgusting. It's a bad message: "You are not a fully fledged, adult, independent, creative, vibrant, amazing person, when you're at work."
[10:58] The transactional nature of employment can obscure the real rewards beyond the check. If employees are paid fairly decently, they appreciate different motivations, such as intellectual growth and creative challenges. People need to connect to their own power source, whatever that is. Work can be art. See Liz's article on rewarding employees for free. She wrote it in response to multiple requests.
[14:30] Liz sees a paranoia, that when we let employees work from home they're going to be watching daytime soaps and eating bonbons. In 2017, we are using an 1850s employment model of a factory with supervisors watching from a catwalk, as in a prison — it is hierarchical, bureaucratic "terror."
[17:35] The fix is to embrace your power. You can choose another job. You can speak up, or hold your tongue, because you choose to, not out of fear. Whether you are entry-level, or in the C-suite, you have the power to create a human workplace around you. That is adulthood. You are the CEO of your own life.
[19:39] Liz says you must understand your path, and get that vision of what your life is supposed to be. For her, focusing on what you want, and where you are going, is not about sacrifice, but about choice and determination. Really listen to your gut and your heart, and follow them. Take a step every single day. Come out of your comfort zone.
[21:50] Liz tells how she found her voice. She was shot down for using calligraphy on internal mail. She got no answers for questions about the roles of men and women at work. She asked questions in her HR role that had no handbook answers. She felt so strongly about things, that she just started speaking out. The job is to be a human, not a bureaucrat. Liz did HR from the heart, organically, and in the moment.
[32:27] The story of Kitty Genovese's murder, where 37 witnesses didn't act, is compared to the workplace, where we have "permission" not to act, when it's not our job. Workplace hierarchy gives us permission to mistreat people. Instead, take permission to treat people humanely. Run your career as a business. Do not tolerate things in your business that should not be tolerated. Do not abdicate control.
[37:07] Liz asserts that somebody restricting your words and acts, because they pay you, is out of bounds. If you say something, it's personal, and it will have a personal impact on someone. If you fear to say something important to you, say it anyway. It will work out better for you, even if you lose your job.
[41:51] Liz tells a couple of frameshift stories involving young people, to illustrate a point. Generation Y employees are not impressed by authority and tradition, but want opportunities to work to their strengths. Not every employee has every strength, but the strengths they have can be great.
How to contact Liz:
Quotable Quotes
"Make a great environment where great people want to be, and then take really good care of the employees …"
"You take care of the people, it's going to be a great place to work. That's much more important than enacting policies."
"I made it my mission to fix this problem — what's broken about work — and that's the Human Workplace movement."
"This is one of the big problems that I see … people feel … less than comfortable using their own voice."
"The mistrust of employees is so baked into everything we do at work … that we don't even see it."
"We can break down the implied and baked-in mistrust, this fear of our own co-workers."
"Trust yourself as a leader enough, to trust people that you can trust. It's not complicated."
"Then you don't need all the infrastructure … all the fear-based mechanism, all the performance appraisal nonsense."
"The worst managers take everything down to the transactional level."
"You don't get power because someone gives you power. That's fake power. Real power is power you build in yourself."
"If I have to spout words that are not mine, you've got to get me an Actor's Equity card."
Liz Ryan's LinkedIn Bio
I was a Fortune 500 Human Resources SVP for eons. I've launched HR departments for several successful startups. While I was building HR functions from the ground up, I first questioned and then rewrote the practices for HR, recruiting and leadership in organizations.
My vision for a workplace focused on people became the Human Workplace in 2012.
Human Workplace is a publishing, coaching and consulting firm whose mission is to reinvent work for people.
Our teaching and speaking, writing and artwork coalesce to turn conventional leadership, employee communication, recruitment and HR on its ear. The future of work is human, and Human Workplace employers use our curriculum, tools, coaching and private consultation to re-launch their cultures in the 21st century mode, to meet the challenges of the new-millennium workplace.
I started writing about the workplace in 1997, with a column for the Chicago Sun-Times. Now you can find my stories and artwork here on LinkedIn, on Forbes, TIME, Business Week, Kiplinger's Finance, Yahoo!, Inc., Huffington Post, Denver Post, Harvard Business Review and other publications.
We launched Human Workplace to teach the practices that I've been speaking and writing about for years. Human Workplace is a global movement to humanize work, with millions of numbers around the world.
I live in Boulder, Colorado. My husband and I have five angelic bratty kids.I sing opera and draw the images you see in our columns, eBooks and lessons.
Liz Ryan
These are the books mentioned in Liz's podcast.