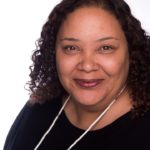 Sandee Kastrul, President and Cofounder of i.c.stars, had an epiphany while meeting with a former student. It wasn't enough to just teach knowledge, she found it's vital to build avenues of opportunity. She co-founded i.c.stars to develop business, service, and civic leaders in the inner city to transform a community.
Sandee explains that change only comes when hope and ambition are present, so she engages participants in learning technical skills, employment skills, and life skills, which yields a 90% placement rate with 80% retention in the technology arena. Sandee and i.c.stars attack the root causes of oppression and inspire leadership and self-direction.
Key Takeaways
[3:08] Sandee was a math and science teacher and also taught diversity to teachers. She noticed that kids who faced real adversity had great resiliency. She met students where they were and taught science concepts to fit their understanding. In a journey to freedom, the kids broke scholastic records.
[8:18] One of Sandee's brilliant former students came back to her, making less than minimum wage as an undocumented worker in cleaning services. His attitude was that leadership was creating opportunities for others, as Sandee had taught him, and he felt was doing that. That moment changed Sandee's career path. She knew just teaching was not enough to help these students. They needed real opportunities.
[10:13] Sandee saw that technology, systems thinking, methodology, problem solving, and solution building would give great opportunities in IT and be a blueprint to teach community leadership. Sandee took a year-and-a-half to study schools and learn how to build a curriculum. I.c.stars launched in 2000. The first group all went on to work at dot-coms. But then the bubble burst, so I.c.stars pivoted to work with enterprise CIOs.
[11:33] I.c.stars helps people rise above their Zip Codes. Graduates have a 90% placement rate and an 80% retention rate in the industry, including the bubble bursting and the '08 recession. Graduates have, on average, a 400% increase in pay from taking the program. Within half a year they make more than their parents do, putting them in a position to give.
[13:30] Sandee describes alums being community leaders and advocates, making donations into the community, volunteering, and buying homes in the neighborhoods they grew up in, while they commute two hours to work in the suburbs. I.c.stars provides support for alums that make the choice to be leaders in and strengthen the good in their communities.
[16:47] I.c.stars has a daily activity, High Tea, when volunteer business executives meet with, teach, and model for interns the expectations of the workplace that are different from participant experiences. The interns are at the center of business development. Beside the hard skills, they also learn social skills.
[21:06] To be agents of change in our communities, we have to be able to gather the requirements, listen, cut an issue, and receive as well as give. We need to accept change, and ask what changes we want to see in ourselves.
[23:17] Like Special Forces teams, i.c.stars works on root causes of problems, not on symptoms. I.c.stars develops business leaders, service leaders visible in the community, and civic leaders. When three types of leaders are talking together, it turns into a virtuous circle of change.
[29:46] Sandee screens intern candidates for resiliency with seven existential questions asked in a panel interview. The questions get to locus of control, accountability, responsibility, and how we see ourselves in the world. The interview is remarkably predictive of success in the program and in leadership.
[34:56] I.c.stars has a goal of creating 1,000 business leaders by 2020. In Chicago there are about 400 alum leaders. In 2016 they opened in Columbus. They plan to open in Milwaukee early in 2018. They plan to move into more cities. Sandee sees the goal as on track.
[37:19] Sandee had received a grant for self-discovery, and she used it for world travel, including a trip to participate in the Skoll World Forum on Social Entrepreneurship at Oxford. That year the Dalai Lama attended.
How to contact Sandy:
Twitter: @SandeeKastrul
LinkedIn: Sandee Kastrul
Website: Sandee.icstars.org
Website: Icstars.org
High Tea: Icstars.org/engage/high-tea
Past Events: Icstars.org/events/past/special
Quotable Quotes
"Kids who had faced a lot of adversity … just getting to school safely, had developed a resiliency toolkit."
"As teachers, unless we're both learning and teaching, we're only doing half of our job."
"[What if we] used that problem solving and solution building as a blueprint to also teach community leadership?"
"75% of our alums are giving and giving back to the community financially, volunteering, engaging, as business leaders, … mentoring … as policy leaders."
"What if we define success not by getting out of the 'hood, but by investing back in? What would that look like?"
"We believe that if you take all of the talent out of the neighborhoods or our communities, we're perpetuating what's wrong with our communities."
"If we want to be agents of change in the communities that we come from, we have to be able to gather requirements. We have to be able to listen."
"We'll dig in and say, 'The transformation starts with us,' and 'What are the changes that we want to see in our lives?'"
"Nothing stops a bullet like a job."
"That is the byproduct of oppression — that it works so well that we oppress ourselves."
"The more worlds that we can walk between, the more people we can engage with, the more culturally competent we are and the better changemakers we become."
"The beginning of learning anything is painful. It's why so many of us don't study higher math."
"That's the full circle of leadership. It's that we're always learning and growing, and it's the hard things that teach us the most."
Bio
Sandee Kastrul is president and co-founder of i.c.stars, an innovative nonprofit leadership and technology training program founded in 1999 to prepare inner-city adults for technology careers and community leadership. An early pioneer of the social enterprise model, i.c.stars has graduated more than 350 community leaders and recently began expanding into new cities. Under Sandee's leadership, i.c.stars has been recognized by the U.S. Chamber of Commerce and the Brookings Institution.
Prior to i.c.stars, Sandee's experience as an educator, diversity trainer, educational consultant and a performing artist drew her creative talents to the forefront. Her accomplishments include designing a comprehensive science and civics interactive program for GED students at Jobs for Youth, implementing a professional development program with Harold Washington College Career Center, developing experiential learning modules for over 70 schools and creating artist in residency programs as well as training artists to work in classrooms for arts organizations.
Additionally, as a consultant for the Illinois Resource Center, Sandee provided School Corporations with diversity training and cross-curricular teaching methodologies throughout Illinois, Indiana, and Wisconsin.
Sandee is a proud board member of Goodcity, The Ryan Banks Academy, and HICC (Hispanic Innovation Center in Chicago), an advisor for the Axelson Center, Chicago Leadership Alliance, and Chicago Ideas Week. Sandee has spoken at conferences including Capital One's Diversity in Technology Panel, Hands up United: Ferguson Tech Town Hall, Blk Hck Columbus, and the Aspen Institute's Youth Opportunity Forum, among others.
Sandee Kastrul
these are the books mentioned in Sandee's podcast.