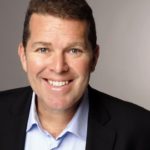 Alden Mills,​ author of ​Unstoppable Teams ​and ​Be Unstoppable, a​ three time Navy SEAL platoon commander, and a INC. 500 entrepreneur​,​ shares why starting a company may be even harder than SEAL training, why corporate cultures are often flawed, and how the best leaders may fail more times than they succeed.
Key Takeaways
[3:12] Alden is the inventor of Perfect Pushup. While some may think that was his overnight success, it really took him 10 years.
[4:08] ​Be Unstoppable​ was really a "Just In Case" letter for his four boys, and a first person account of how he learned persistence and leading yourself first to lead others.
[6:09] The most powerful human emotion is the baseline of love.
[6:55] After graduating from SEAL training, Alden chose to go into the SEAL delivery vehicle program and spent two tours on submarines. While confined in close quarters he started his invention sketchbook, and later took a couple of those ideas to market while in business school.
[10:14] Being part of the SEAL team self discipline and focus, but it also meant coming up with new ways to do things and flexing the creativity muscle.
[13:42] Great leaders maintain a balance of confidence and humility. They know it's easy to stay humble when there is so much to learn and so many to learn from.
[16:37] We each have the "whiner" and "whisperer" as voices in our head. We have a choice if we want to listen to them, or have the courage to go after what we really want.
[20:36] SEAL teams have an X-Division, where they remove the quitters from the arena. As a civilian, you have to create your own X-Division so you are not surrounded by those with a quitting mentality. [23:04] Alden was told that due to his asthma he needed to live a less active lifestyle. His parents encouraged him to keep trying and eventually led him to try rowing. He ended up becoming a gold medalist in the Olympic Festival, and Captain of the freshman and varsity teams at the US Naval Academy.
[29:17] To lead is to serve, and to serve is to care. The job of a leader is to build trust and inspire others to believe in themselves. They do this through building relationships and empathy, and in turn building trust.
[31:06] A mother that inspires and encourages is a great example of a leader.
[32:55] The magic sauce we are missing in today's corporate world is creating a culture that takes care of its people.
[36:06] Great leaders are vulnerable and open to asking for help where they need it.
[38:02] Alden's challenge: remember that imagination and determination are our two biggest limitations.
How to Contact Alden
Website | Twitter | Facebook| Instagram |Linkedin
Quotes
● "I think being a father is the pinnacle of leadership."
● "Nobody cares how much you know, until you know how much they care." – Teddy Roosevelt
● "You are never as good as you think you are."
● "You need to have confidence. It's the arrogance that kills you."
● "Your choices determine your outcome."
Additional Links
Alden Mills
These are the books referenced during our podcast with Alden