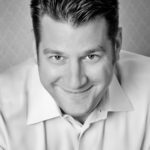 Greg Smith is a Public Speaking Coach, Business Collaboration Catalyst, and Chairman of the Board at Compco Industries. He talks with Jim and Jan today about how being the mentee of John Maxwell and Tony Robbins changed his life. He also shares what he learned while writing Speak Like a Pro Without Looking Like a Jack@$$, and what he's learned from being the current license holder for TEDx Youngstown.
Key Takeaways
[3:02] Greg has studied and worked with many of the world's top thought leaders and executive coaches, and one of the biggest influences of them all is John Maxwell. Four of the largest areas of impact John had on him were in relationships, attitude, equipping people for success, and leadership.
[7:02] Want to watch a great speech reader in action? Greg suggests watching the way President Obama connects with people without coming across as just reading.
[7:22] Speakers are vision casters, and leaders should be able to establish trust and stability with their audience to transfer a message of hope and belief in a better future.
[10:11] Neuro Linguistic Programming can be applied to anything personally or professionally. It can provide a short cut to the learning curve, and can help someone become aware of the patterns and limiting beliefs holding them back.
[13:34] It's one thing to be great at something, but explaining it to people requires hyper conscious competence.
[17:37] When it came to his book Speak Like a Pro Without Looking Like A Jack@$$, Greg found the writing part to be easier than the editing.
[20:16] There is power in sharing our struggle and in turn helping other people learn and persevere.
[24:29] It's important to spend your time and money pointed towards your ultimate goals and the person you want to become.
[25:15] Jan and Greg disagree with the Eat The Frog theory of doing the worst first in the morning. Instead, do your best stuff first.
[27:29] Leaders need their rest! Getting proper sleep and rest is just as important as performance.
[31:22] TEDx Youngstown is there to shape the future leaders and speakers of tomorrow.
[38:02] Figure out what you want in life and then multiply it by 20. When you focus your life on what you want, it's amazing how it comes to you.

How to Contact Greg
Facebook | Twitter | LinkedIn | Website

Quotes
"You want a mentor that is growing at your pace or faster."
"The best people in the world see things happen before they happen, and their body will make it happen."
"Once you figure out what you want, life is easy."
"Look at how you spend your time and your money and if it's in line with the person you want to become."
"You have to put time into yourself to help others."
"You can't manage time, but you can manage priorities."

Additional Links
Greg Smith
These are the books referenced in Greg's podcast