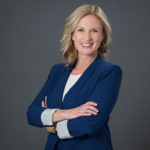 When it comes to diversity and inclusion, Jennifer Brown believes organizations have their work cut out for them. Jennifer brings her passion for social equality and diversity into her role as an award winning entrepreneur, dynamic speaker, and diversity and inclusion expert. In today's episode, she speaks with Jim and Jan about next generation diversity, mentoring in the new age of work, and some simple things an organization can do to create an environment of inclusion and diversity.
Key Takeaways
[3:22] Jennifer is a trained opera singer, and yes, that is really her singing in her own TedTalk. Her love of high performance training and cultivating group dynamics on stage led her to feel natural when exploring the path of leadership development.
[5:36] The stated purpose on Jennifer's website reads: "We believe in unleashing the power of human potential embracing and helping people and organizations to thrive."
[6:53] As a member of the LGBTQ community, Jennifer knows first hand the ways we cover or downplay ourselves to try to feel safe and others. However, we deprive others the opportunity for true connection when we conform our authentic selves.
[8:23] In technical roles at companies such as Facebook or Google, women and certain ethnicities are still very under represented, and the numbers are very stark.
[11:23] Jennifer explains that we must transcend and broaden the conversation of diversity to be inclusive of everyone.
[18:10] Jennifer creates intensive programs to support both millennials and the key decision makers in the workplace. She gets down to the core of what makes the new generation thrive (and stay) in a workplace: visibility, challenge, adding value, and the feeling of making a difference.
[19:26] Companies must ask themselves if they are structured for inclusion and diversity at all levels.
[24:35] Just as the millenials have work to do in welcoming inclusion, Jennifer says that the older generations must revisit and learn from how much they have failed to authentically show up at work as their true self, and what those sacrifices have cost them.
[26:36] Jennifer lists a few skills and qualities great inclusive leaders possess: exquisite listening skills, servant leadership, and situational awareness to recognize, attract, and advance the voices of diversity.
[27:17] Great leaders demonstrate ally behavior. They help others lend their voice when they have otherwise not be heard.
[30:50] Leaders must be proactive to bring a diverse team on board, rather than waiting for them to appear.
[34:08] Often times, diversity programs can end up segmenting us even more, and we must find a way to bridge ourselves together using commonalities that show us how alike we really are.
[39:43] Belonging is the ability to be seen and treasured for your uniqueness.
[42:47] Jennifer feels that leaders need to be the first to exemplify vulnerability. This helps the team establish connection and make others feel comfortable.
[49:41] Jennifer challenges the audience to look in the mirror and ask, "Am I Doing Enough?"
How to contact Jennifer:
Jennifer Brown LinkedIn | Facebook | Twitter | Instagram | Website | The Will to Change Podcast
Quotes
"The pressure to conform is so intense."

"We tend to sanitize a version of ourselves."

"You have to feel safe in order to build trust in the workplace."

"There are visible and invisible aspects of diversity to all of us. We all have stories of exclusion."

"The hierarchical structure is not helpful for innovation. Let's flip it sideways."

"Inclusive leadership is good leadership."

"What are you doing to create space for voices that aren't heard?"

"Leadership should be uncomfortable. That's part of our growth."
Other References:
Jennifer Brown
These are the books mentioned in Jennifer's podcast.