The Double-Goal Coach: Positive Coaching Tools for Honoring the Game and Developing Winners in Sports and Life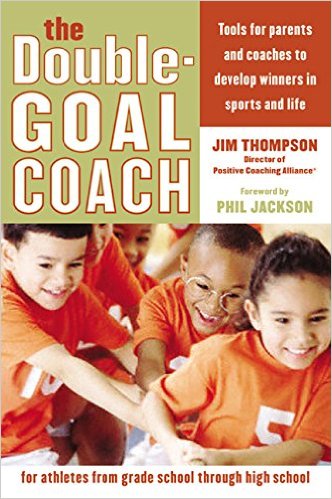 This is a great book - one of Jim's favorites!
The Double-Goal Coach is filled with powerful coaching tools based on Jim Thompson's Positive Coaching Alliance. These strategies reflect the "best-practices" of elite coaches and the latest research in sports psychology.Hundreds of workshops have shaped these tools for maximum effectiveness and ease of use. The lessons and activities can be used in the very next practice to make sports fun and to get the best from players.
The Double-Goal Coach provides the framework for coaches and parents to transform youth sports so sports can transform youth -- allowing young athletes to enjoy sports while learning valuable life lessons.
Order Now!