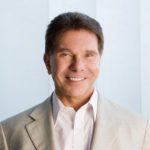 Dr. Robert Cialdini, author of the New York Times Bestseller, Influence and Pre-Suasion: A Revolutionary Way to Influence and Persuade, talks the science of influence. Dr. Cialdini, or the "Godfather of Influence, has earned an international reputation as an expert in the field of persuasion, compliance, and negotiation. He discusses how small changes can yield big results.
Key Takeaways
[3:10] Dr. Cialdini's book Pre-Suasion: A Revolutionary Way to Influence and Persuade, quickly became a Wall Street Journal and a New York Times Bestseller. Dr. Cialdini wanted the book to be something his grandchildren can use as a guide through their adulthood, and he put their picture next to his screen while he wrote it.
[6:08] There is no one size fits all approach to influence others. Instead, we have to go into the situation armed with knowledge of the powerful principles, and then identify true ways others would benefit giving their assent to it.
[10:12] When you congratulate people on their progress, it actually moves them away from the goal and puts them back to the starting line. Instead, try giving them praise for their commitment to the goal.
[15:22] When we make a public commitment to positive features, it puts us in a state of mind where we continue to think positively about the subject. For example, on a job interview asking the potential interviewer about why they picked you as a potential candidate will get the ball rolling for them to think about your personal attributes.
[17:04] When we ask people for their advice instead of their opinion, they are in a cooperative state with us and along for the ride.
[18:58] Put the exact numbers of your figure at the front end of your proposal. This positions you as an honest communicator and clear thinker. The more specific the numbers the better, as this shows you have thought the value through completely.
[20:22] Persuasion is both an art and a science. Influence comes naturally to some, but it also can be taught and learned.
[27:49] Great influencers draw attention to an idea that readies people for the core goal of the message. It primes and readies them to the concept that will get more success as a result and they clearly understand what's in it for them.
[36:02] Not all influence practices are manipulative and exploitative.
[45:39] There is no ethical problem with educating people of things inherently and naturally part of the situation, and pointing them in a direction that offers them benefits and value. Not only do you get paid in the moment, but you will get paid down the line with their trust and business.
[48:19] Go into every new situation expecting the best from the new people you encounter.

How to Contact Dr. Cialdini:
Website | LinkedIn | Facebook | Twitter | YouTube | Books

Quotable Quotes
"Change the word progress to commitment."
" We need to reinforce ethical behavior."
"People want to see themselves as living up to their commitment."
"If you get that advice, you get an accomplice. When you get for their opinion, you get a critic."
"You have to prioritize the truth."
Additional Links:
Robert Cialdini
These are the books mentioned in Dr. Cialdini's podcast