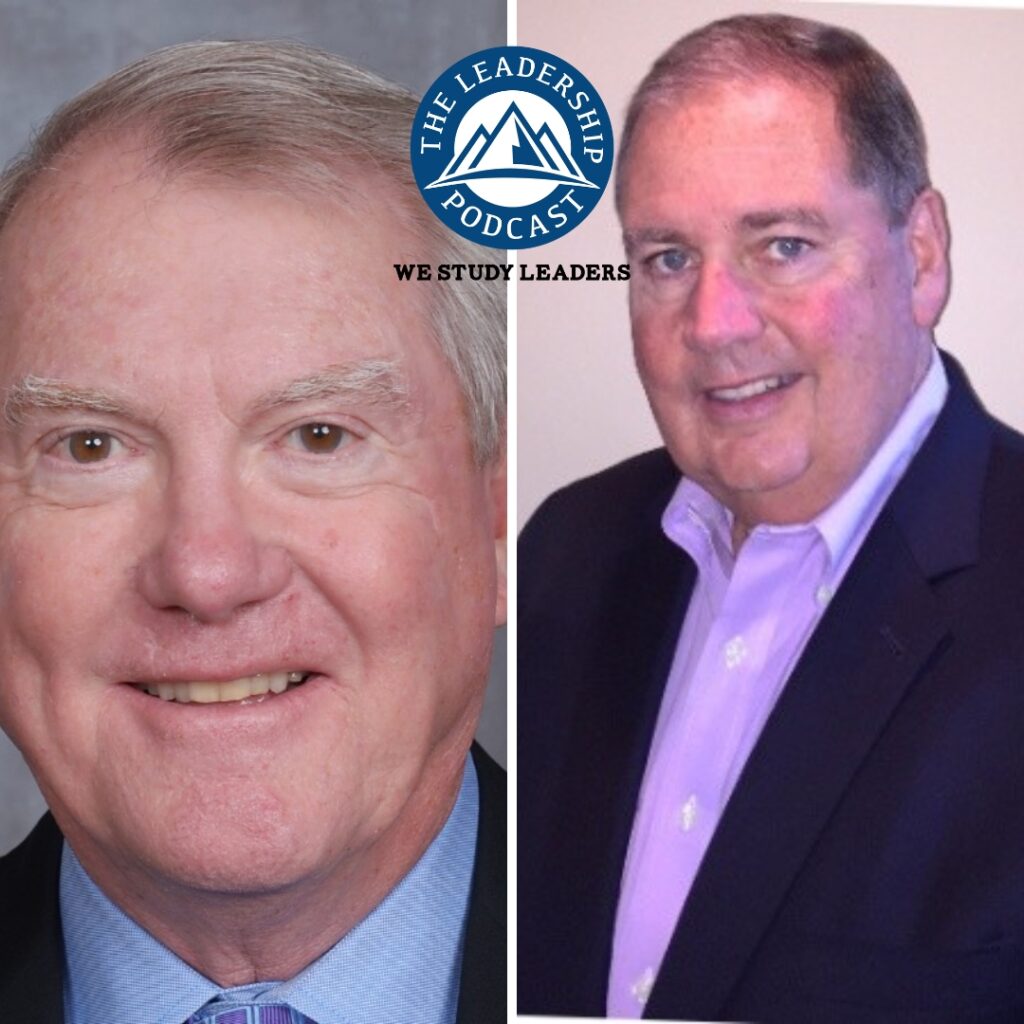 Executives John Harrington and Dave Pickhardt, both influenced by their experiences at Marion Laboratories, share insights on leadership and organizational culture. John, founder of the Mr. K Legacy Project, and Dave, co-founder of Fuel, discuss how Marion's personalized approach to recruitment, onboarding and development created a strong foundation for success. They highlight the importance of clear expectations and empowerment, coaching, and continuous learning in leadership roles. Drawing from their time under Mr. Kaufman's leadership, they stress the enduring value of appreciation, consistent practices, and creating an environment that fosters personal and professional growth.
Key Takeaways
[02:28] John and Dave share their Marion Labs stories: John's connection-focused recruitment and Dave's response to an ad, driven by values and growth. Different paths, both proud of Marion's unique culture.
[10:33] John and Dave remember how Marion Laboratories' personalized training approach was more than just basic onboarding. It included mentorship, thorough training, and hands-on experience, building a strong bond with the company's values and culture. They highlight the importance of this kind of onboarding for lasting success and organizational greatness.
[14:48] John and Dave uncover how Marion Laboratories achieved a balance between setting clear expectations and fostering empowerment. Charlie, a mentor, effectively communicated essential tasks and expectations, offering continuous guidance to newcomers like Dave. This approach empowered individuals to thrive independently, forming a winning formula for achieving success.
[23:27] The conversation covers leadership preparation at Marion Laboratories. Dave's progression from sales to management involved learning from failures and developing skills, while John emphasizes early identification by managers and structured programs. Marion Laboratories valued leadership without micromanagement and prepared individuals through mentorship, assessment centers, and ongoing support.
[29:51] John and Dave highlight the value of coaching in leadership. Coaching boosts productivity and teamwork, even though it's less common now. They emphasize that dedicating time to employees and integrating coaching into leadership is key. These coaching principles work across industries for success and growth.
[41:27] John and Dave reflect on the enduring principles of leadership exemplified by Mr. K, the founder of their company. They emphasize the power of genuine appreciation, consistent leadership practices, and creating an environment where individuals feel valued. Their anecdotes showcase how Mr. K's legacy continues to inspire leadership based on care, trust, and the drive for achievement.
[51:36] Closing quote: Remember, the more that you expect from people, the more they live up to your expectations. — Ewing Marion Kauffman
---
The Leadership Podcast is sponsored by W.S. Darley & Company.
Founded in 1908, Darley remains a family owned and operated business, providing the highest quality equipment solutions to our country's warfighters and firefighters.
Learn more at darley.com and darleydefense.com
---
Quotable Quotes
"I think the workplace is not nearly as rich, it's not nearly as connected as it was years ago. And that leads to some of this displacement. This leads to some of why people leave organizations."
Click To Tweet
"The more you can create clarity of direction and help people understand exactly what's expected, without being a micromanager, I think the better off you are."
Click To Tweet
"You can't feel empowered if you're abandoned and if you're not coached."
Click To Tweet
"It was a great combination of competition and collaboration, but, you know, people were there to help and support you and contribute to your development."
Click To Tweet
"If you aspire to be in management, you're going to be somebody that not only knew what to do, but also knew how to do things as well."
Click To Tweet
"The greatest source of motivation is sincere appreciation."
Click To Tweet
"Anybody could do that if they sincerely appreciated people as their greatest asset."
Click To Tweet
"The more that you expect from people, the more they live up to your expectations."
Click To Tweet
Resources Mentioned