Win Forever: Live, Work, and Play Like a Champion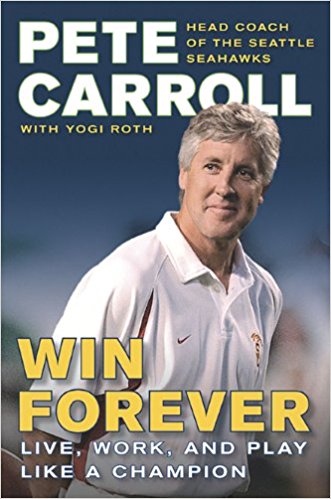 Carroll shows us how the Win Forever philosophy really works, both in NCAA Division I competition and in the NFL.
Pete Carroll is one of the most successful coaches in football today. As the head coach at USC, he brought the Trojans back to national prominence, amassing a 97-19 record over nine seasons. Now he shares the championship-winning philosophy that led USC to seven straight Pac-10 titles. This same mind=set and culture will shape his program as he returns to the NFL to coach the Seattle Seahawks.
Order Now!