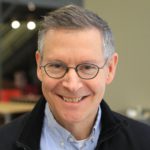 Tom Higley is in the business of creating market-based solutions to the world's wicked problems. A Denver-based entrepreneur and mentor, Tom has founded and run seven tech startups and has been a mentor to hundreds of founders and CEO's. Today, he joins Jim and Jan to discuss his founding of 10.10.10 – which brings together 10 wicked problems, and 10 prospective CEOs together for 10 days. He defines wicked problems, and how they relate to complex adaptive systems. He shares concrete examples of solutions that arose from 10.10.10, and his advice for successful entrepreneurs looking to make an impact that connects them with a personal mission.

Key Takeaways
[4:05] Wicked problems live in context of complex adaptive systems, and the system doesn't typically support the solution. Examples of wicked problems could be homelessness, climate change, and medical error. The solutions must be derived through independent intervention.
[8:22] In a complex adaptive system, we see that the systems have a purpose. To the extent that the wicked problem is misaligned with that goal, it is difficult to effect a change. This is why it's so important to understand the system context of a wicked problem.
[11:16] In the process, we must first understand the frame of reference for where the problem occurs. Second, we must understand the notion of diversity in terms of perspective and opinions. Tom refers to this as, "listen and learn, leverage and launch."
[13:56] After we can map out the interrelationships by the rules set in place, and become aware of the diverse opinions due to varying life experience and perspective, we can then begin the stage of convergence.
[18:31] Tom's team is hand-picked, and they must be able to articulate a vision both internally and externally, attract and retain top talent, and secure the necessary resources and capital. He looks for those that are open to investing themselves into the venture, and open to listening and learning with founder due diligence.
[20:48] Founder opportunity fit is very important. It may be a great business opportunity, but you also must like and care about the customer, and the problem must have meaning to you.
[26:00] Economic growth does relieve some of the pressure in solving problems, but sustainability and stewardship of environment, life, and community is just as powerful.
[29:12] Tom speaks of the 10.10.10 project where the focus was on water and infrastructure and how Ari Kaufman created a specific solution that delivers impact by coming up with the ability to test tap water in real time.
[34:58] A silo is good for internal excellence, but it is also vital to draw others in that understand the implications of success or failure. At 10.10.10, they invite both new players to the sector, along with those who have expertise and knowledge in the specific wicked problem.
[36:33] We need more voices connected to the pain of the wicked problem to speak up. This creates empathy and connection.
[39:44] Great leaders must also stay in line with the narrative or story of the company, while adapting to the fast-paced and disruptive technology.
[46:25] Each of Tom's mentees are unique, with individual problems and capabilities that we be discovered through reflection and asking the right questions.
[49:54] Gravitate towards people that help you learn how to think, instead of what to think.
[51:27] Tom's challenge: Think about the thing that needs you, and that you can contribute to in a particularly powerful way.

How to Contact Tom:
Quotes
"In a wicked problem, you don't have the right to be wrong."
"It's not just the opinion I have, it's how I understand the world."
"It's about economic opportunity, but it's also about creativity, and being self-directed."
"You have to be open to the listen and learn the process."
"There aren't silo's, there are cylinders of excellence."
"I learn as much from those I mentor as they learn from me."
"What's the thing that should be done, and won't be done unless you do it?"
Additional Links: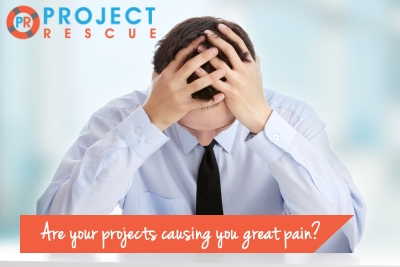 Click here to learn more…
Tom Higley
These are the books referenced during our podcast with Tom